10 Creators Who Fought Convention To Change The World
SOURCE The COOLIST*
It takes a rare kind of person to change the world. It takes guts, determination, an iron will and an idea that the world has yet to explore.
In the disciplines of science, charity, technology and entertainment, these ten innovators fought against convention to create something truly special, something that would reshape the world we live in. Read on, and explore the innovators whose ideas have changed the way we live, work and play.
This post is brought to you by Saab. At Saab, we believe in independent thinking. It's in everything we do. Learn more here.
Nicholas Negroponte: One Laptop Per Child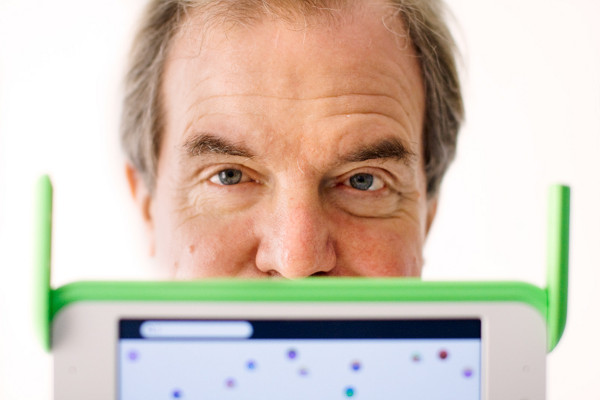 In January of 2005, Nicholas Negroponte launched the lofty goal of putting a laptop in the hands of every child in the developing world. Negroponte wanted to provide the free information and communication of the internet to the world's impoverished youth, hoping to make the world a more informed, connected place. His project, One Laptop Per Child, was centered around producing a low-cost laptop that could be purchased in bulk by governments throughout the world. Since OLPC was launched, Negroponte's brain child has delivered nearly 2,000,000 laptops in countries like Ghana, India, Rwanda and Peru. While Negroponte is no longer a day-to-day part of OLPC, it lives on without him. The third prototype of OLPC's computer is likely to be born in tablet form, giving the latest computing technology to those most deserving of a chance at a new life.
Steve Jobs: Apple Computer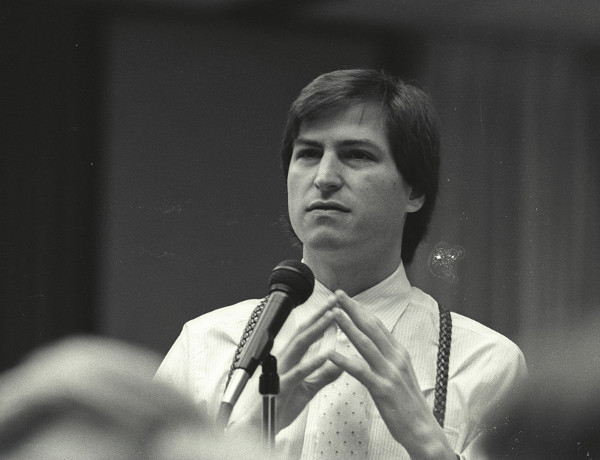 When history looks back upon this generation, Steve Jobs will be remembered as one of its greatest visionaries. Throughout his career with Apple Computer, Jobs championed the personal computer and revolutionized mobile communication. While the rest of his accomplishments are notable, rarely in modern history has one man had such a profound impact on two major advancements in human technology. Jobs' accomplishments haven't been easy, as corporate power struggles and personal health have pushed him away from the revolutions he created. But a strong will and sharp focus have always brought Jobs back to a point of control. Thanks to his focus on elegant, functional aesthetics, the products Apple has created under Jobs have driven design trends throughout their industries. It has often felt like Jobs isn't selling electronics, he's selling magic.
Jimmy Wales: Wikipedia.org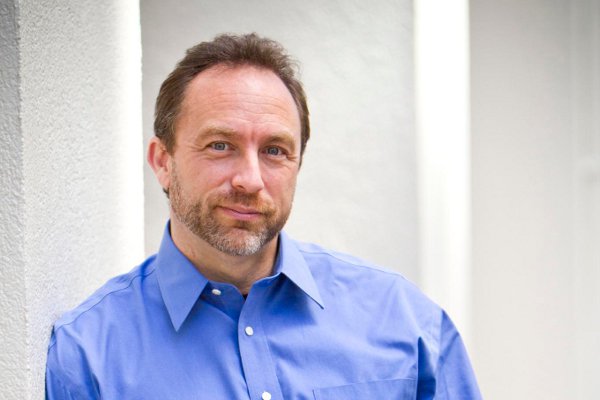 Entrepreneur Jimmy Wales and his team created one of the most important communities on the internet, the Wikipedia public encyclopedia. This massive internet property is built by the people and for the people, a collection of knowledge that is constantly growing, updating and changing. Today, Wikipedia has over 3.63 million articles and is available in 269 different languages, granting wide access to one of the world's single greatest sources of information. Wales, an Objectivist in the Ayn Rand school of thought, represents Wikipedia as an organization unfettered by government restrictions or censorship. When Google, Microsoft and Yahoo yielded to political pressure by the People's Republic of China, Wales refused to comply, leaving Wikipedia intact to those able to access it.
George Lucas: Lucasfilm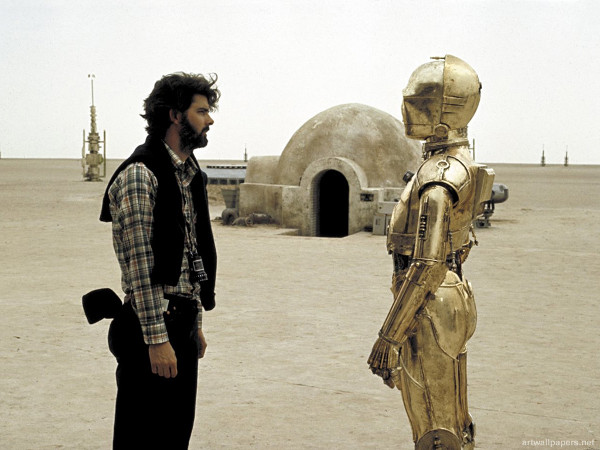 While George Lucas owes his success to Star Wars (and vice versa), his impact on the world of entertainment runs a lot deeper than his franchise storyline. To make Star Wars, Lucas offered to forego his director's fee to in turn own the licensing rights to the film. This decision, laughed at by the studio, was a windfall for Lucas– this sci fi gamble became the highest grossing film to its date. With the licensing profits from Star Wars, Lucas personally financed The Empire Strikes Back, and rode his trilogy of successes to deeper involvement in film production, video games and special effects. The genre of science fiction will never be the same after George Lucas. While his Star Wars follow-ups are worthy of criticism, his name will always be legendary in the making of fantasy media.
Larry Page and Sergey Brin: Google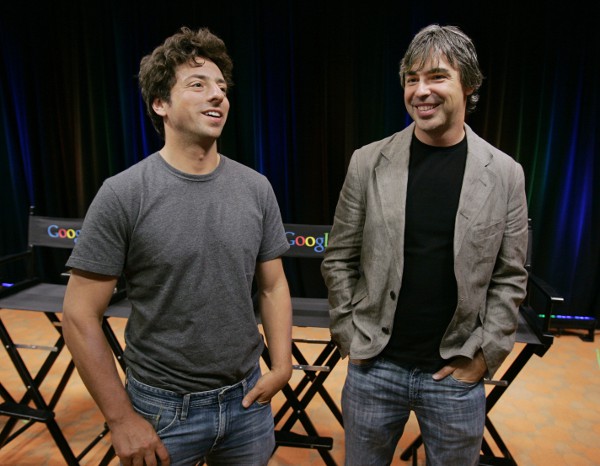 Larry Page and Sergey Brin offered a very simple product with the Google search engine: simple, fast relevance. At the time, the search engines that dominated the small-but-growing market focused on the number of related keywords on a page. Page and Brin developed a more complex algorithm that studied the relationship between web pages, the hyperlinks shared between them and the contextual relevance to the subject a searcher was looking for. In short, Page and Brin cut through the fat with an advanced tool that was terribly simple to use– and an empire was born. Since the early days, Google has evolved as a search engine and has spun off a stunning range of tools for communicating with the wired world around us. Google Maps, Gmail, Google Documents and otherwise provide free productivity to anyone with a web connection. That free price tag hasn't kept Page and Brin from bringing in cash by the truckload. Their combined net worth reaches nearly $40 Billion USD today.
Elon Musk: Tesla Motors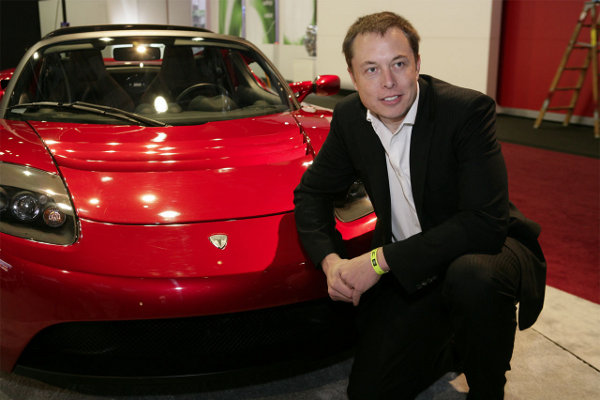 Before the Tesla Roadster came along, the world's major car manufacturers had a right to question the market demand of electric cars. Along with co-founder Martin Eberhard, Tesla Motors chief Elon Musk championed the electric car by delivering it to the early adopter, the wealthy collector and the green-minded millionaire. Over the last decade, the major car manufacturers were dragging their feet with electric car technology, long before gas prices approached ugly territory. Musk and others capitalized on the green movement by delivering a lust-worthy automobile without the damning carbon footprint. While Tesla Motors has seen their share of roadblocks, they continue to move forward with new models, new partnerships and new ideas that are spearheading the electric car movement in the United States. Beyond Tesla Motors, Musk spends his free time as CEO of SpaceX, who picked up a $1.8 Billion contract from NASA to develop rocket launch vehicles. When he's not doing that, he's running SolarCity, a photovoltaic solar power product company. He's a pretty busy fellow, and the fortune he made from co-founding PayPal has led to a whole lot of innovation in the world of green transit.
Jeff Bezos: Amazon.com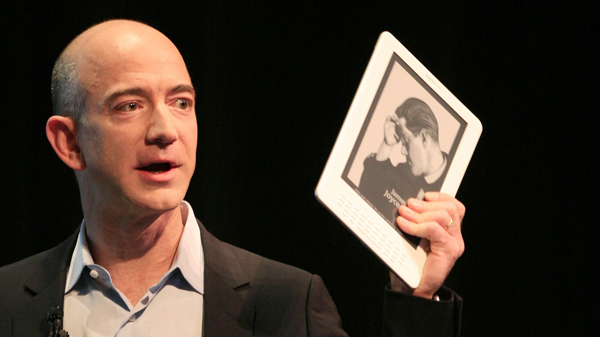 While Jeff Bezos may not have the most luminary name on this list, his contribution to the world of media is unmistakable. First, Bezos planned to make every book in print available from one destination, Amazon.com. Amazon now delivers almost any product imaginable from large scale retail chains to individual resellers. Our interest in Bezos lies in Amazon's most ground-breaking product, the Amazon Kindle. The Kindle and its low-power e-ink display was the first of its kind, a device that began a movement that could eventually retire the mass market printed book. This year, Kindle e-books began out-selling printed books on Amazon.com by 115 to 100. While traditional books will always have their place, the Kindle's impact on the environment is tremendous.
Andy Rubin: Android Mobile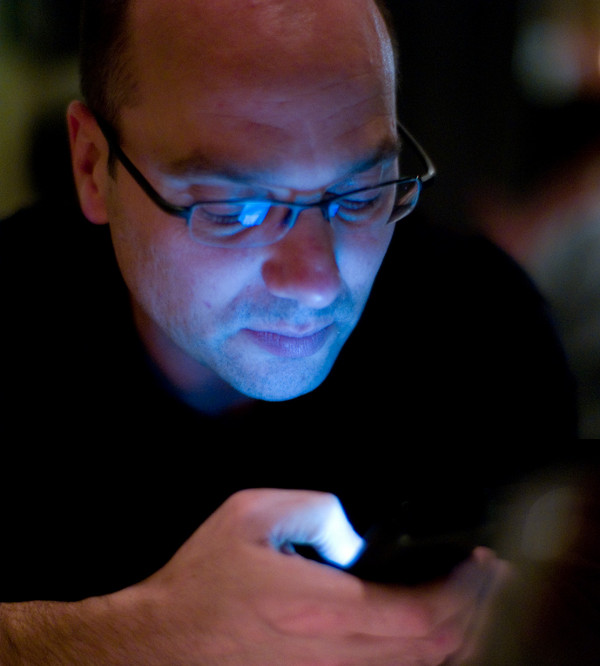 The world's most popular mobile phone OS is the brainchild of developer Andy Rubin. While you may not have heard of him, you've certainly heard of Android Mobile. Rubin founded Android in 2003, two years before Google purchased the start-up and named Rubin their Senior Vice President of Google's mobile division. Since its public release in late 2008, Android has grown from single-device availability to the most used mobile OS in the world, beating out Apple and Blackberry with 34.7% market share as of May 2011 (comscore). Unlike Apple and Blackberry, Android is not proprietary. Unlike the Windows mobile OS, Android is free and open source. This has led Android to be widely adopted by mobile device manufacturers and users alike, leading a new revolution in communication just like the Google search engine did so many years ago.
Bob Moog: Synthesized Music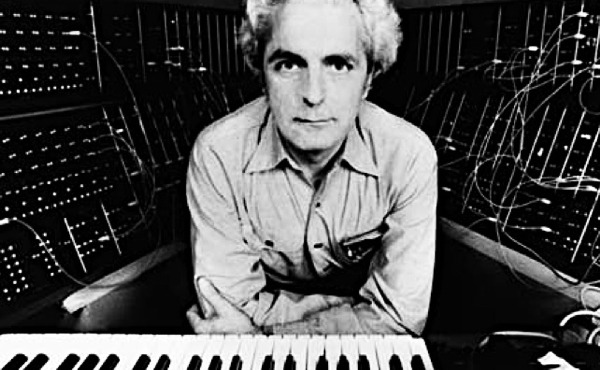 If you listen to modern music, you owe a thank you to Dr. Robert Moog. Bob Moog was a developer of electronic music instruments in the 1960s that brought music synthesis out of the laboratory and into the hands of musicians. Before Bob Moog, music synthesizers were massive, mathematically-intensive systems that mystified most musicians. After Bob Moog, synthesizers were small, self-contained keyboards that provided immediate musical gratification to those who would use them. With the release of his Minimoog synthesizer, artists like The Beatles, Kraftwerk, Pink Floyd and Parliament Funkadelic all adopted this strange new form of instrumentation. After his early innovation, a range of other music synthesizer manufacturers would follow his lead, developing tools that are still used today in rock, hip hop and dance music.
Sir Richard Branson: Virgin Group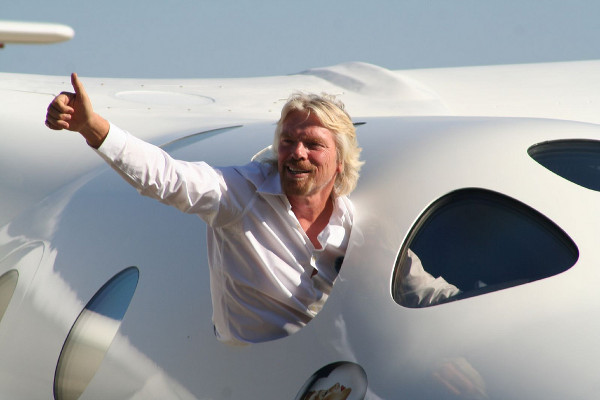 What hasn't Sir Richard Branson accomplished? This knighted former record exec has built airlines, mobile phone networks, a stem cell bank, a Grand Prix team, a comic production company… and the world's first private space tourism company. When he's not building… everything, Branson is off setting world records in hot air balloon travel and speed sailing… or he's performing cameos in film and TV roles. Branson's empire started from the trunk of his car, where he sold discount records to record shops throughout London. The birth of Virgin Records led to his massive holdings at Virgin Group, which includes the aforementioned Virgin Air, Virgin Mobile, Virgin Galactic and many others. If you look up "playboy" in the dictionary, don't be surprised to see this man's picture next to the definition. The way he carries himself, he's never worked a day in his life, because to him his business pursuits are pleasurable conquests.